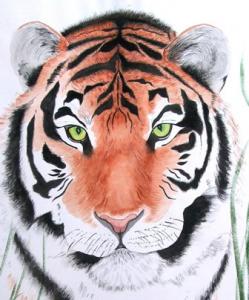 Joette Snyder has entered the 3rd Ward Solo Show, please follow the link to vote for my art entry and help me get the PRIZE! $5,000 and three months in NYC with my very own art show offering a place in the international art world!

The Vox Populi Award to the 3rd Ward Summer 2010 Open Call, allowing the public to cast their votes for their favorite artists.

All submitted portfolios are now open for public voting, which means that the participant who receives the highest number of votes and overall rating on his/her portfolio will be awarded a $1,000 cash grant and a feature in 3rd Ward's Quarterly Magazine! Start spreading the word - Vox Populi voting closes Wednesday July 28, 2010, giving you exactly 2 weeks to garner your votes.

You can easily share your work by using the "Share This" link located at the top of your portfolio. Voters can submit their ratings by using the "Rate This Artist" link, also located at the top of your portfolio.

If you...